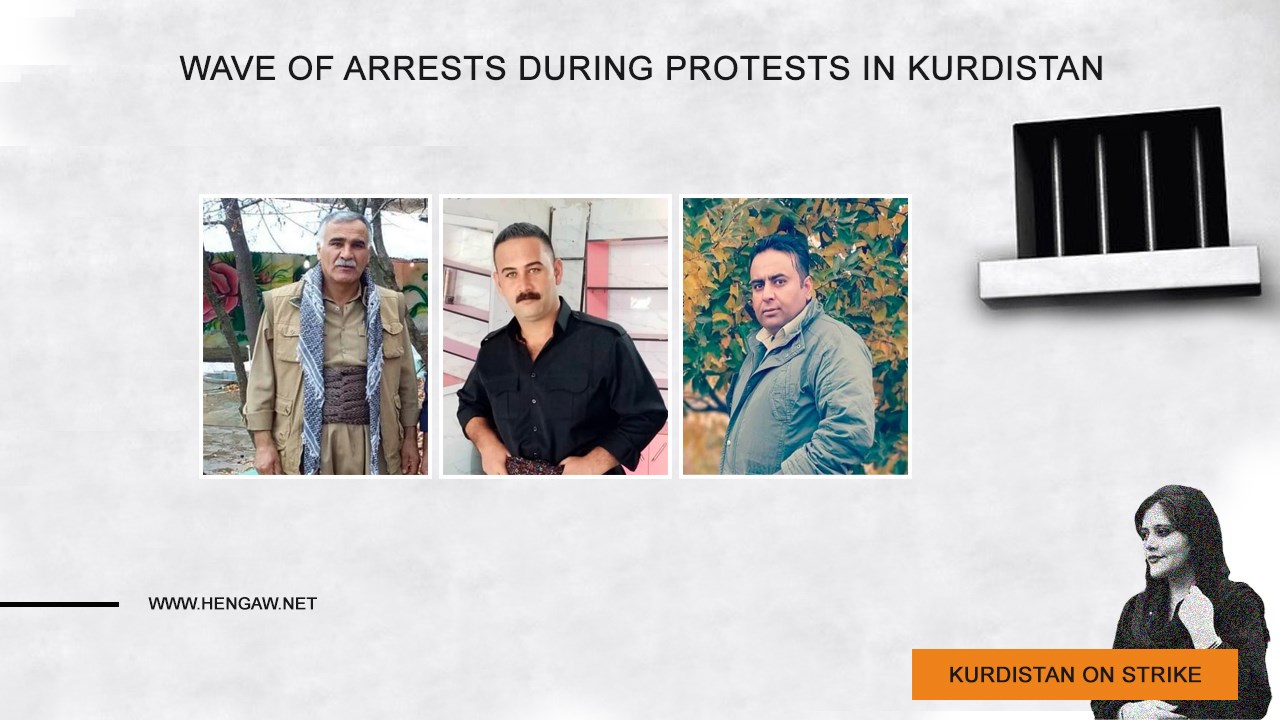 Hengaw: Thursday, September 29, 2022

Four citizens, Wahab Azarang, 32, Keyvan Azarang, 30, Qadir Ghorbani, 50, and Yaqub Majur, 32, have been detained by security forces as part of a wave of arrests of Kurdish people following public demonstrations over the state-kill of Zhina Amini.

According to the reports received by Hengaw organizaion for Human Rights, on Saturday, September 24, 2022, around three in the morning, the security forces raided the home of these four citizens in Oshnovieh- Urmia province and arrested them.

According to Hengaw sources, there was violence involved in these four civilians' detention.

The fate and whereabouts of these four citizens remain unknown.