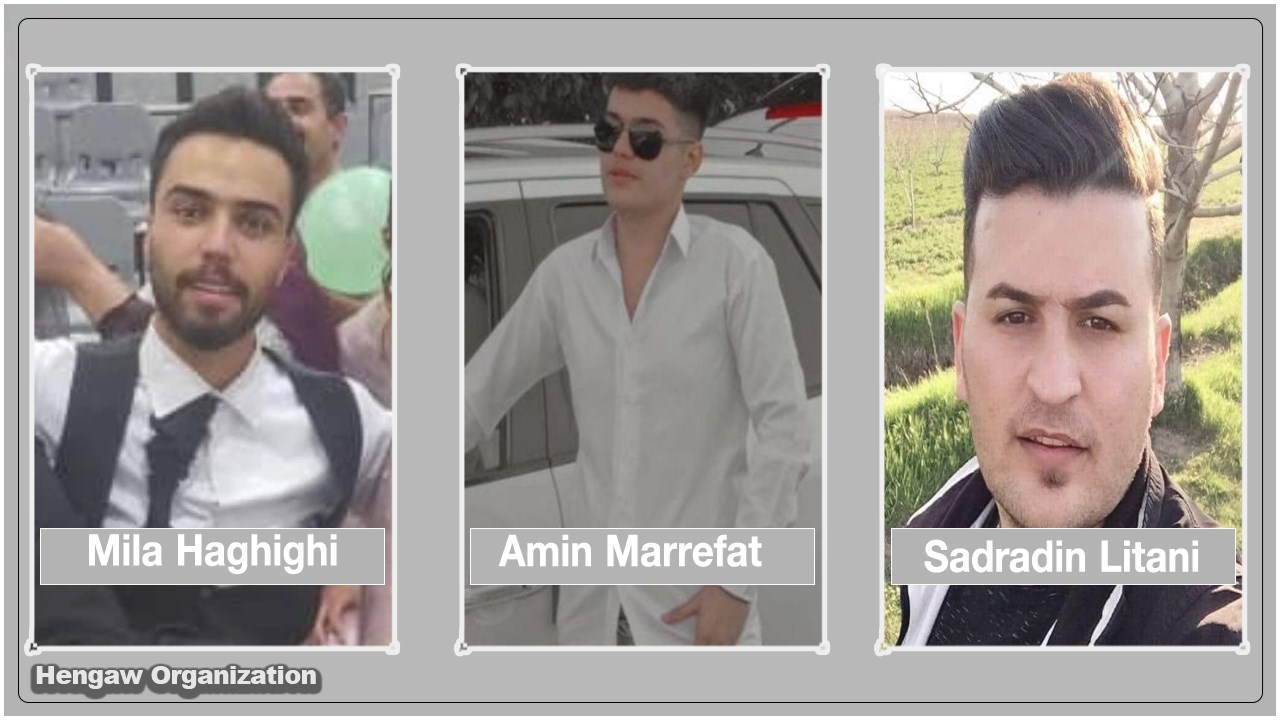 Hengaw: Thursday, September 22, 2022

Amin Marafti, 16, Milan Haghigi, 21, and Sadruddin Litani, 27, were at least three Shno residents who were shot dead by government forces. during the city's demonstrations against state-kill of Zhina Amini.
These three citizens were shot by government forces on the evening of Wednesday, 21 September 2022, during the protests in Shno, in Urmia province.

According to Hengaw sources, the Islamic Republic of Iran's forces shot Amin Marafati and Milan Haghighi with AK-47 in the chest area and Sadruddin Litani in the head area.
Hengaw revealed in a tweet last night that Milan Haghigi need an urgent operation, but the security agencies have prevented doctors from performing the operation, according to the sources at the Nabi Akram Ashnoye Hospital. Also last night burial ceremony of Amin Marafati was held at night, according to the video that Hengaw published.
At least 43 people were injured in Oshnaviya when armed forces opened fire directly on the demonstrators, according to Hengaw's sources, and 18 of them were taken to Khomeini Hospital in Urmia due to their critical medical conditions.
According to Hengw sources in Oshnaviyeh, Seyed Ali Torabi, the governor of Shno, and Ayub Yaqoubi, commander at IRI forces of the city, were directly in charge of the troops that began shooting on the people.