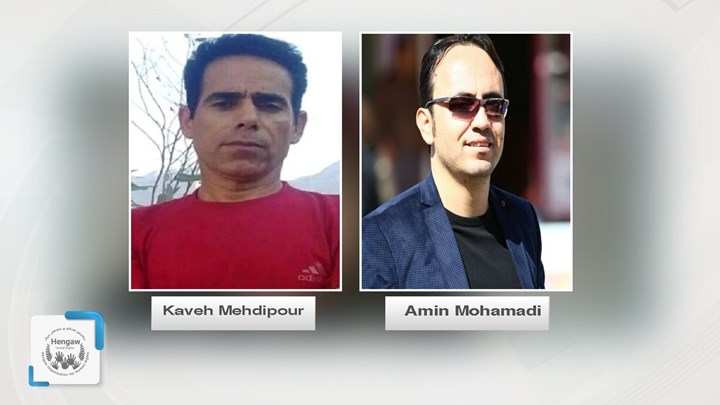 Hengaw : During the past few days, two media activists in Ilam province have been arrested by the security agencies of the Islamic Republic of Iran.
According to a report received by Hengaw Human Rights Organization, on Tuesday, May 18, 2021 , Kaveh (Najaf) Mahdipour, a journalist from Darrehshahr district of Ilam province, was arrested by order of Judge Sohrabizadeh Malekshahi, President of the Iranian Islamic Revolutionary Court of Darrehshahr.
According to an informed source, the Kurdish journalist has been arrested for publishing critical articles about the activities of Ebrahim Raisi, the head of Iran's judiciary and a presidential candidate.
It is worth mentioning that Najaf Mehdipour was also arrested in 2018 and was sentenced to 1 year in prison for insulting the leadership and was released after the end of his sentence.
On the other hand, on Monday, May 17, 2021 Amin Mohammadi, a journalist from
Ilam, was arrested by order of the judge on duty for Ilam's court.
Amin Mohammadi was a member of the board of directors of the Ilam's Press House and was arrested following a complaint from a government office in the city of Aywan.
It is worth mentioning that this journalist was transferred to Ayean after his arrest and by order of the Chief Justice of Ilam.