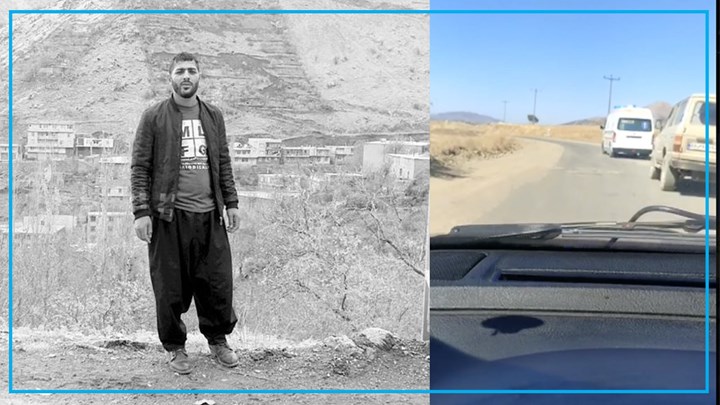 Hengaw: Two Kolbars were wounded during laboring on the border of Baneh and Nowsud by direct fire of the border guards of the Islamic Republic of Iran
According to the report received by Hengaw Organization for Human Rights on Monday, October 12, 2020, Iranian border gaurds opened fire to a group of kolbars in Nowsud and Baneh border regions.
Hengaw reporter in Paveh, Kermanshah Province have identified the young kolbar as Vazir Veisi from Juojar village in Salas Babajani district area. He is in Paveh hospital now.
Meanwhile another kolbar from Baneh named Mohammad during cross_border laboring got injured due to being shot at by the border gaurds in Baneh border regions.