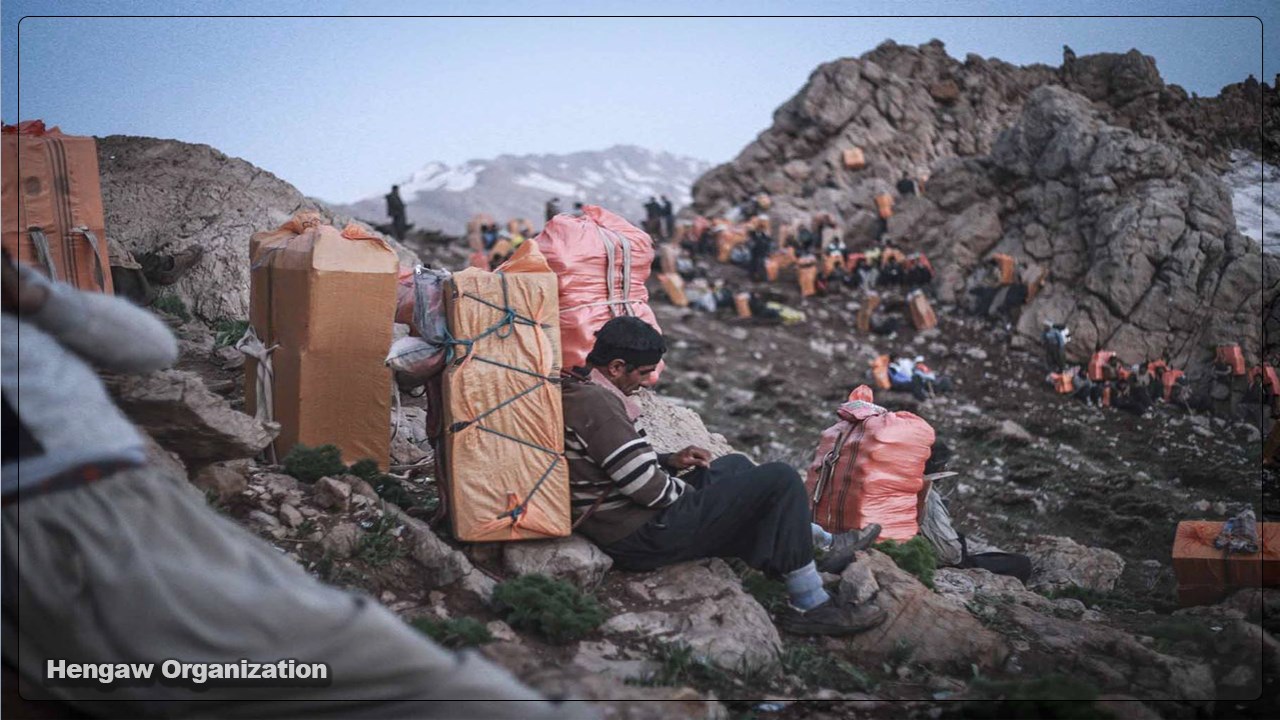 Hengaw: February 4, 2023
Two people, "Kawan" from Paveh and "Sivan" from Marivan, were gravely wounded when government forces opened fire directly at the Kolbars at the border of Nowsud.
A Kolbar named Kawan, from Shamshir village in Paveh district, and a second Kolbar named Sivan, from the village of "Derepaman" in Marivan district, were injured as a result of the border regiment's opening fire on Saturday, January 28, 2023, according to a report received by the Hengaw Organization for Human Rights.
According to the informed sources of Hengaw, these two citizens were injured in their legs due to government forces' direct fire in the mountains of Nowsud and during Kolbari.
These two Kolbars have been transferred to medical centers in Paveh and Marivan for treatment after being seriously wounded.
There have been no specifics released on the current state of these two citizens' injuries, which are being treated at the hospital.