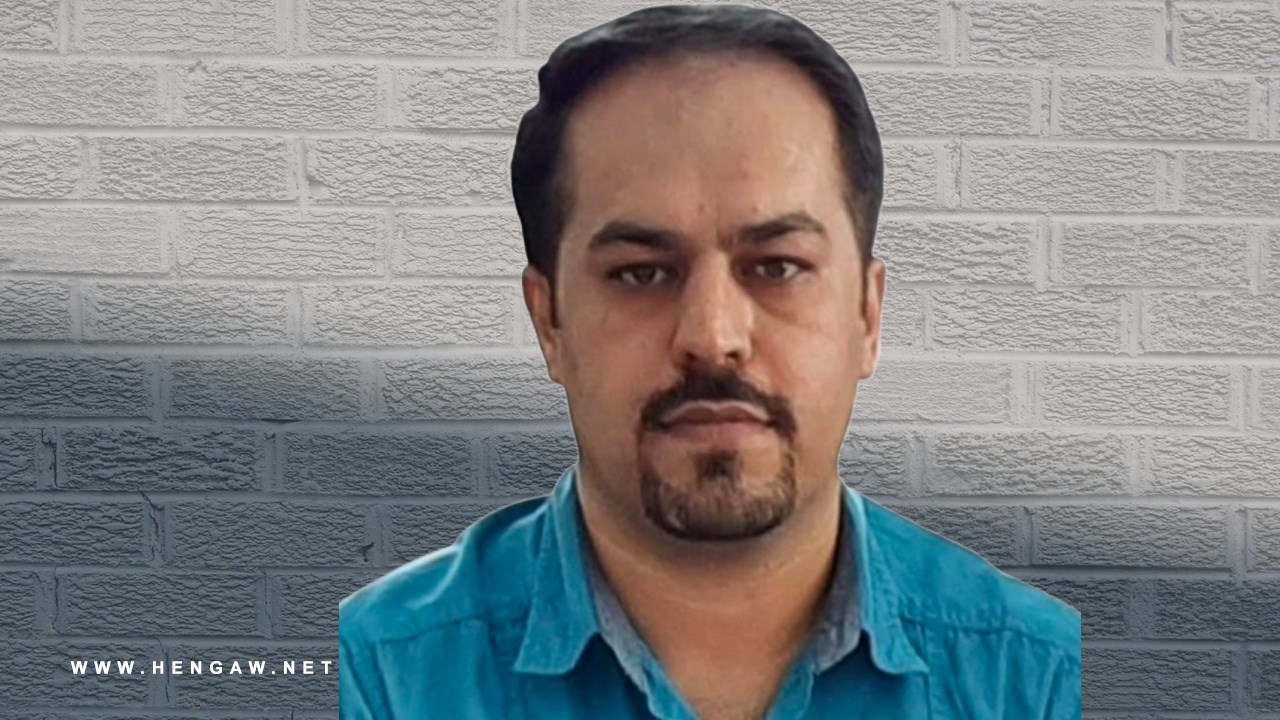 Hengaw; Tuesday, September 19, 2023
Azad Abbasi, a civil activist and Kurdish language teacher in Dehgolan (Diulan), who had recently been detained and released after a week, has once again been detained by agents of the Intelligence agency.

According to reports received by the Hengaw organization for Human Rights, on the evening of Monday, September 18th, 2023, Azad Abbasi, a civil activist and Kurdish language teacher, was detained by several personnel of the Intelligence agency in Dehgolan.

Sirwe Rahmani, an English language teacher and Azad Abbasi's spouse, while announcing her husband's detention by several agents from intelligence agency, wrote: "We went to the Intelligence Directorate, they said he would return tomorrow, and I ask them if they confirm his detention and that they have him held in their detention if they say he will return tomorrow."

Azad Abbasi, along with his brother, Cyrus Abbasi, a civil and cultural activist, were detained on Saturday, September 9th, following a summons by the Revolutionary Court of Dehgolan. While Azad Abbasi was released on the 16th of September, Cyrus Abbasi remains in detention.

Cyrus and Azad Abbasi were detained during the "Jin, Jian, Azadi" movement on Thursday, September 22nd, 2022, and after 32 days of solitary confinement, they were transferred to Sanandaj Central Prison. Upon their release on bail, they were sentenced by the Dehgolan Criminal Court to 10 months in prison for "propaganda against the regime," 18 months in prison for "disturbing public order," and 48 months in prison for "plotting and conspiracy against national security."