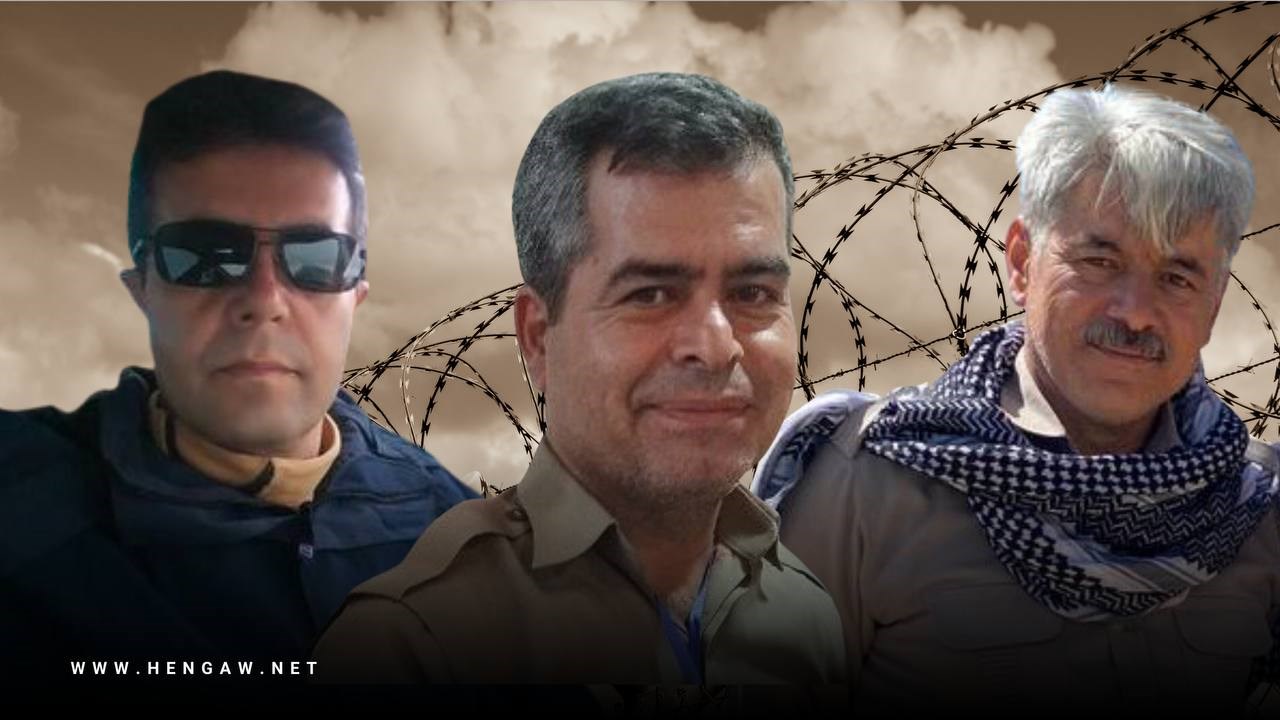 Hengaw; Friday, September 25, 2023.
Amin Minaei and Aziz Marzi, both teachers from Saqqez, along with Azad Amini, an environmental activist and member of the "Hiwai Zanest" association, have been apprehended by the Intelligence Department forces in Saqqez.

According to the report received by the Hengaw Organization For Human Rights, On the afternoon of Friday, September 15, 2023, Aziz Marzi, a teacher and an environmental activist from Saqqez, was apprehended by the Intelligence Department forces at his residence.

Simultaneously, Amin Minaei, a retired teacher, Hilal Ahmar instructor, and former head of the Saqqez Mountaineering Board, was detained following a summons to the Intelligence Department.

On the same day, Azad Amini, a member of the Hiwai Zanest Association, was transported to Saqqez city after being apprehended in his village, Hijanan. Following a search of his residence, he was subsequently taken to the detention center of the Intelligence Department.

detailed information regarding the charges against Aziz Marzi, Amin Minaei, and Azad Amini remains unavailable.

Aziz Marzi was previously arrested on Wednesday, June 15, 2022, which coincided with Teacher's Day. After a brief period, he was released from Saqqez Central Prison upon posting bail.