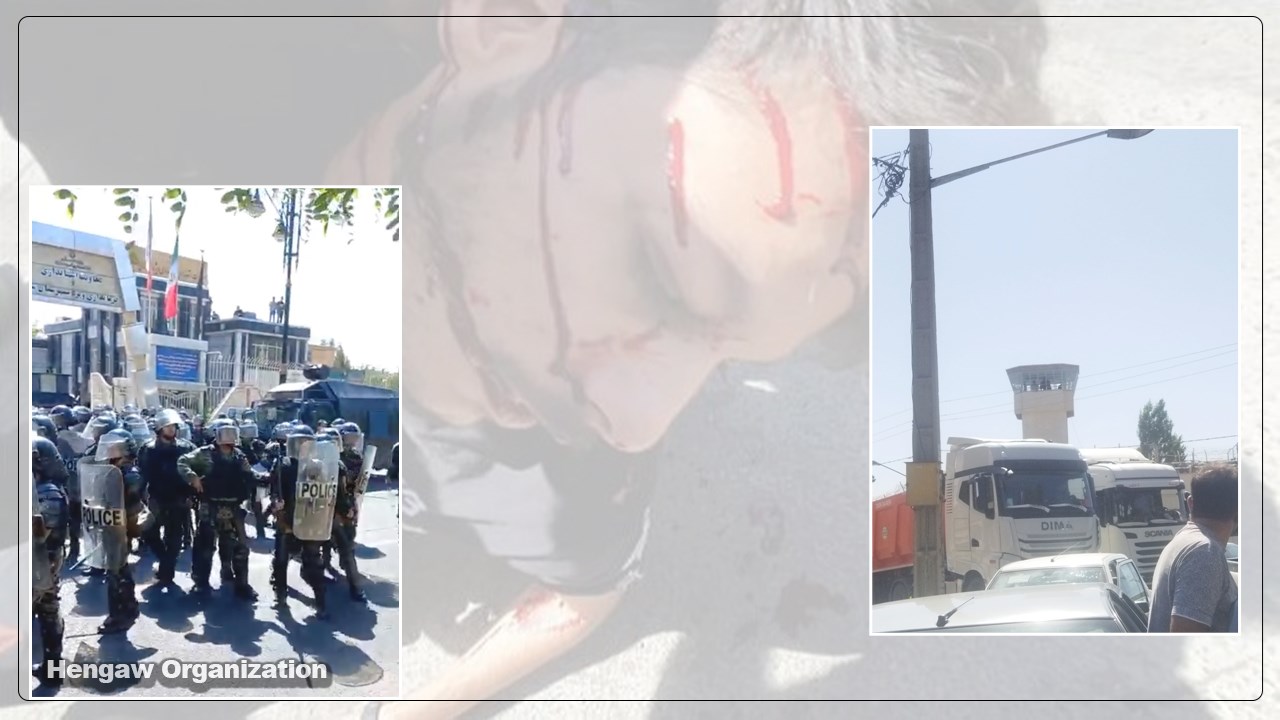 Hengaw: Saturday, September 17, 2022

The protests of people from Saqqez against the murder of Zhina Amini (Mahsa Amini) led to violence by the security forces in front of the city's governor, at least 13 citizens including 2 teenagers and 3 women were injured.

According to the report received by Hengaw Human Rights Organization, a young man named Kian Derakhshan was shot in the head and his physical condition is reported to be critical.

Hengaw sources have reported that the security and anti-riot forces used shotguns in front of the Saqqez governor's building and fired tear gas at the protesting people.

Today, Saturday, September 17, 2022, the people of Saqqez moved from the Chaichi cemetery of Saqqez to the governor's office of the city after the funeral ceremony of Mahsa Amini, which turned into violence due to the intervention of the security forces.

Hengaw had reported last night that the security forces wanted to bury Mehsa Amini's body at night, but after quick and immediate news of Hengaw and the presence of people in the Chaichi cemetery, people and Amini's family prevented Mahsa's earlier burial.

While expressing deep concern about the situation in Saqqez, Hengaw calls on all international organizations and human rights defenders to pay special attention to the situation in the city of Saqqez and the excessive violence of the government forces.