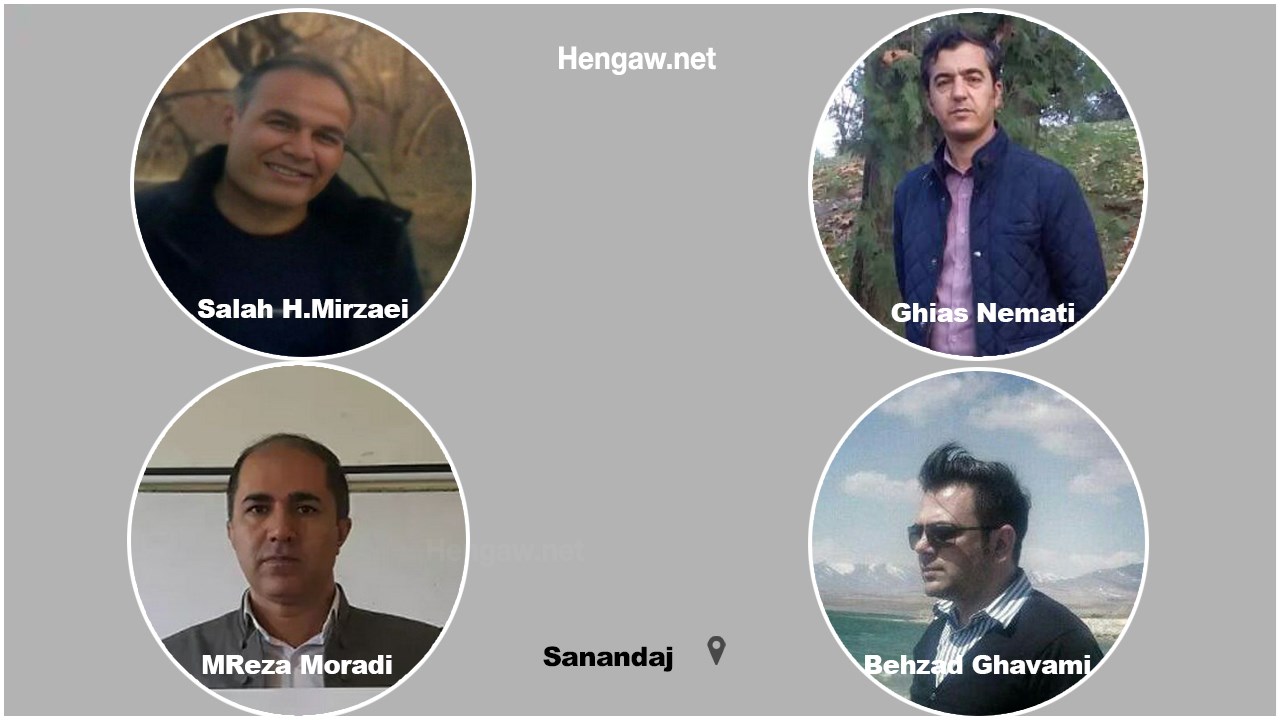 Hengaw: Monday, June 20, 2022
Four teachers from Sanandaj, called Mohammad Reza Moradi, Salah Haji Mirzaei, Ghias Nemati, and Behzad Ghavami, who had been arrested last week, are still in custody.

According to a report received by Hengaw, the four teachers are still being held in the Sanandaj Intelligence Detention Center and are deprived of access to a lawyer and family visits too.
Hengaw was informed that a group of teachers and thier family members held a rally in front of the Revolutionary Court of this city on Sunday, June 19, and demanded the release of the four teachers.
Mohammad Reza Moradi, 45, a member of the board of directors of the Sanandaj-Kalatarzan branch of the Kurdistan Teachers' Union, was arrested on the evening of Tuesday, June 14, following an attack on his house by intelligence forces. Hengaw had previously reported that intelligence agents had searched his house and confiscated the mobile phones of Mr. Moradi and his wife.

Salah Haji Mirzaei, Ghias Nemati, and Behzad Ghavami were also arrested in their houses by the intelligence service on Thursday, June 16, after teachers protested.

It is worth mentioning that on Wednesday, at least five more teachers from Sanandaj called Maryam Ahmadi, Reza Elyasi, Maha Maleki, Fateh Asadi, and Jabbar Pakzad were summoned to the Sanandaj Intelligence Office and were released after 4 hours of interrogation and with a written commitment. The five teachers were also under house arrest on Thursday.